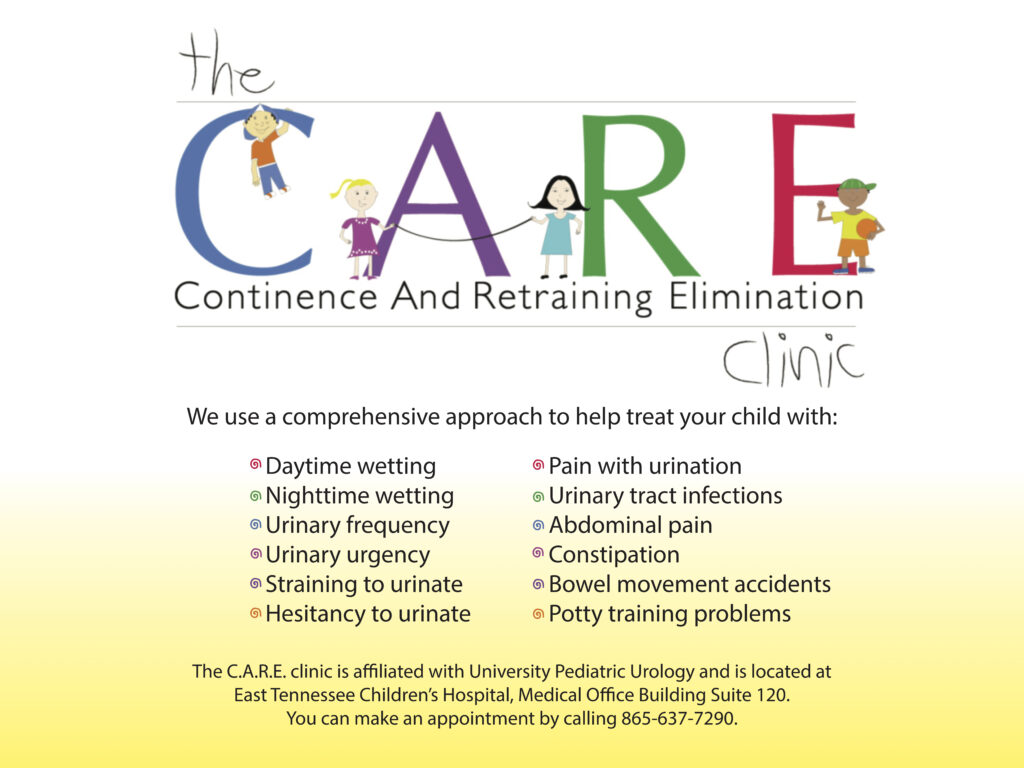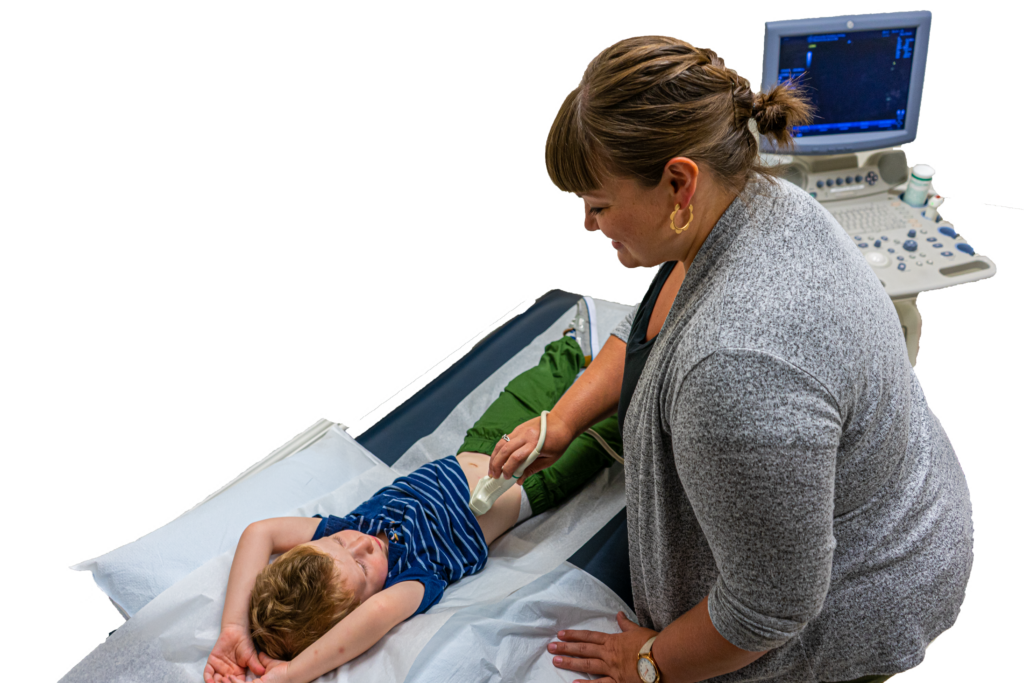 What is the C.A.R.E. Clinic?
Danielle Gosser, PA-C,  and Lauri Gingerich, CPNP are specially trained in pediatric urology with a focus on Bladder and Bowel Dysfunction (BBD) management. Ms. Gingerich and Mrs. Gosser, and our physicians work together on the care of patients with BBD. Our goal is to avoid unnecessary invasive testing and surgical procedures. Ultimately we wish to establish a pattern and lifestyle conducive to excellent bladder and bowel function throughout each child's lifetime. The C.A.R.E. Clinic is a center of excellence that provides the highest quality of care for children and adolescents with bladder and bowel dysfunction.
It is common for children to develop abnormal potty habits.  Most children will grow out of these habits, but treatment by a specialist may be required.  The C.A.R.E. Clinic if focused on helping children with bladder and bowel dysfunction form good potty habits.  After evaluation, each child is given a specific plan that fits their needs and lifestyle.  Below you can find out what to expect at a visit in our C.A.R.E. Clinic.
A visit in our C.A.R.E.  Clinic, your child will be asked to leave a urine specimen and undergo a genitourinary exam.  An ultrasound on the bladder will reveal whether or not your child empties their bladder well.  Your provider may also order a uroflow study, which measures the flow and force of the urine stream during urination.  This non-invasive study requires your child to void in to a special toilet.  Three electrodes will be placed on your child to measure pelvic floor muscle activity.  
Your child will be given a plan specifically related to their needs.  It is important that this plan is followed strictly according to the instructions that your provider has given you.  This ensures that your child will have the best possible outcome from your visit.  Recently our office has partnered with pediatric pelvic floor physical therapists to help treat patients with severe bladder and bowel dysfunction. 
This video is used to explain the bowel cleanout process for our patients.  Please feel free to contact our office if you have questions regarding a bowel cleanout.